Children with chronic and critical illnesses and those who have been injured had a very special treat Wednesday. Their very own airshow.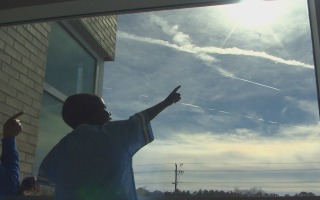 Zion Harris has leukemia and has a hard time staying busy during his treatment the James and Connie Maynard Children's Hospital at Vidant Medical Center.
But Wednesday he stood by the window with his grandmother and watched airplanes fly by and tip their wings to say hello.
It was pretty exciting for the 5-year-old boy.
It was all thanks to a group of pilots with the organization "Free To Be Me," who love to make kids smile.
The pilots then landed at the Pitt-Greenville Airport where kids who are not currently getting treatment got to get an up close look at the planes.
Source: http://www.witn.com/home/headlines/Kids-At-Vidant-Childrens-Hospital-Enjoy-Airshow-238395271.html