Chronic or critical ill kids enjoy a fun filled day with airplane rides and much more. One 11-year-old boy says he looks forward to this event every year.
Anthony Mabery was diagnosed with cancer when he was only two years old. He says it's been a struggle trying to keep his immune system strong. Today, he didn't think about cancer, in fact he had a smile on his face the whole day.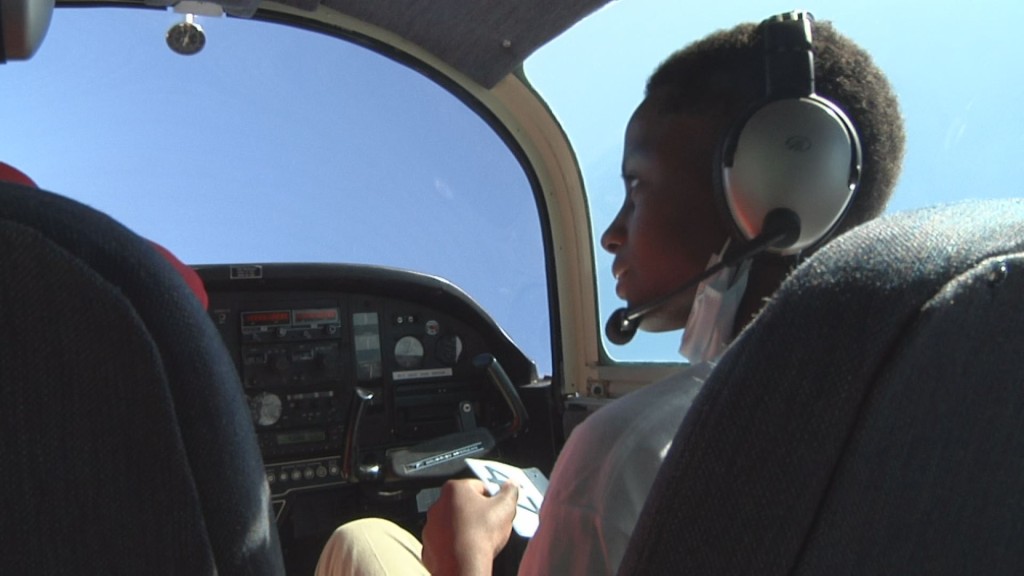 "I'm just being free; I'm just being free, free to be me. I'm being myself not in the hospital, just being real free, being a normal kid."
Mabery says he had an awesome time flying. He was in a helicopter and a single engine plane.
"It takes away the pain, how the feeling was when you're up in the air the breeze in your hair and you're just flying."
The goal of the event is to give parents and their children a fun day outside and create happy memories.
Local pilots even dedicated their time to fly the kids around Greenville. Pilot Al Williford says he always marks this day on his calendar.
"It's about giving back and doing something for your community. A lot of these businesses get together, the people come together. It's a beautiful thing to see people happy. There's not a frown anywhere around here."
Williford tells me flying is a hobby of his and he enjoys seeing kids laugh and have a good time in the air.
"Just to see joy on their face and be able to provide just one afternoon of your time, it means so much to them and it's something they'll never forget for the rest of their lives."
Mabery says having cancer is hard, but he plans to remain happy and optimistic.
"Hopefully we find a cure and just let it free."
By Ali Weatherton, Digital Journalist
Source: http://www.wnct.com/story/29197716/flying-free-of-their-critical-illness-at-free-to-be-me-event