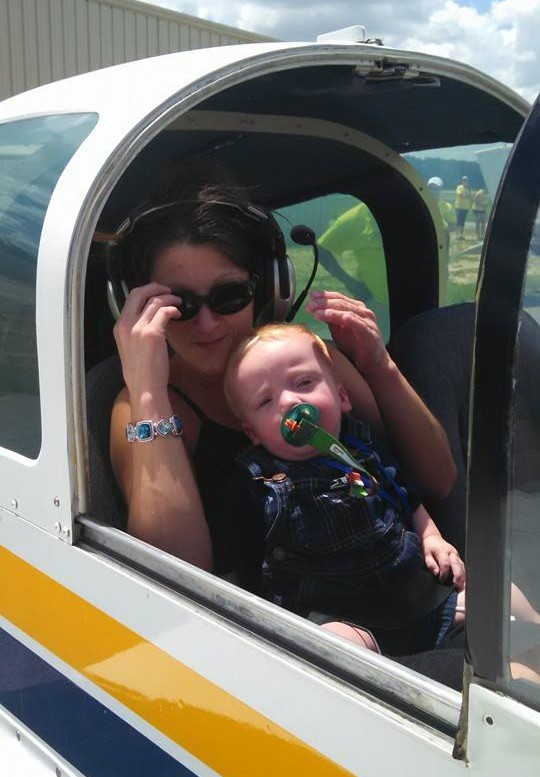 How incredibly blessed was my sweet baby Greyson Oliver Outlaw to have been a "Guest of Honor" & how blessed were we (Huntman & I) to have been baby Greyson's "special guests" @ the 3rd Annual "Free To Be Me" Event in Greenville, NC today!
My baby boy got to fly in an airplane @ 14.5 months old (mommy & middle brother Huntman flew with him as well)!
I'm just @ a loss for words of how incredibly blessed I (we) feel for the amazing experience we had today!
Thanks so much to our special Pilot "Al" for our awesome plane ride; I didn't let him see the tears (happy) in my eyes when he told me (while flying/I had my sunglasses on) through the headphones (he, Hunter & I were wearing) with speakers "I swear I look forward to this event every year & can't wait for this day, above anything else"!
Please visit and share Greyson's Facebook page to learn more about his extremely rare genetic disorder: https://www.facebook.com/babyGreysonOliverOutlaw/